El Greco Museum, Rethymnon Old Town & Kournas Lake Tour
El Greco Museum (1 1/2 hours)
In Fodele village, the birthplace of Dominikos Theotokopoulos(El Greco), there is the Museum dedicated to the famous. In the museum one can see copies of his work, as well as a representation of his workshop.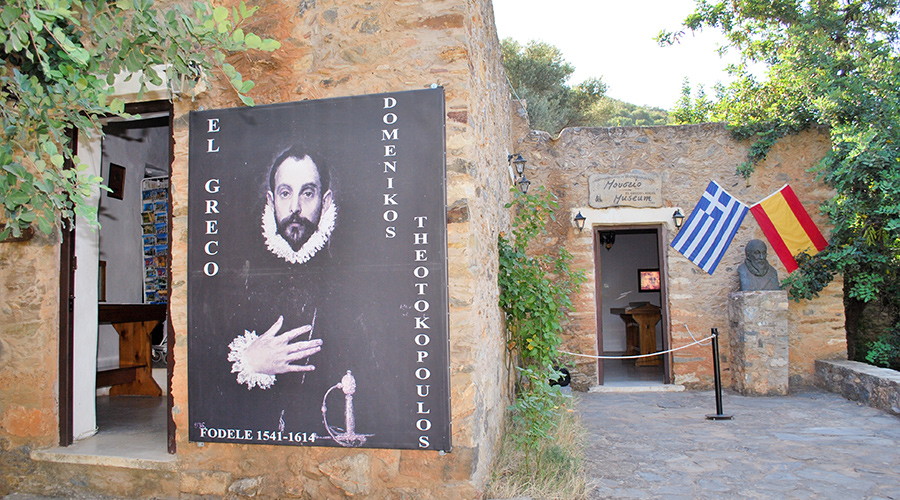 The Museum is housed in a post-Byzantine building complex restored under the supervision of the Ministry of Culture and has operated since August 1998, exhibiting copies of works by the greater painter and holds about ten thousand visitors annually. In addition, in the Museum visitor can see the laboratory of the great Cretan painter and many texts of that era providing historical evidence for the life of the El Greco. Guests, in fact, are given a brochure with the life and work of Dominikos Theotokopoulos, which is translated in five languages. Next to the museum, under the shade of old trees, there is a little café offered as a rest area for visitors, and a left to it there is a stony well with pumping water, part of the post-Byzantine farmhouse.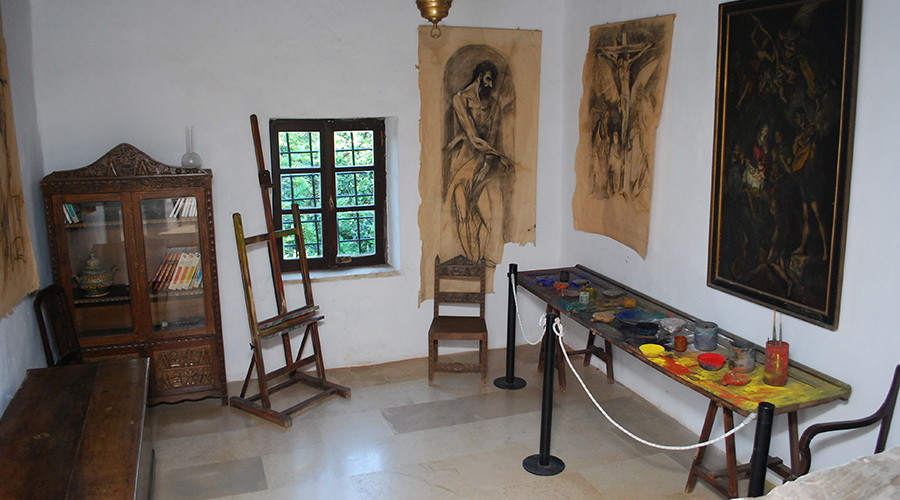 Rethymnon Old Town (1 1/2 hours)
Many travelers miss out on Rethymno's lovely Old Town and Venetian port, soaking up the waterfront ambiance in Hania instead. But Rethymno has just as much charm as its larger neighbor, with a Venetian fortress, pretty harbor and Turkish quarter of winding lanes and wooden Ottoman houses. Minoans also settled in this part of Crete, but it owes its grandeur to the Venetian period (1210 to 1645).
Wander around and admire Venetian monuments like the 16th-century loggia, Great Gate and wall remnants. A highlight of the Old Town is the Rimondi Fountain, with water spouting from the heads of lions. Several lovely mosques are a reminder of the town's Ottoman past. The town also has several notable museums, exhibiting antique relics like statues and coins, folk art weaving and Byzantine artworks. Rethymno has a youthful university population, and its waterfront bars and Venetian harbor clubs get particularly lively at night. Several rural walks lead into the hinterland from Rethymno, and diving is also popular.
Kournas Lake (1 1/2 hours)
Lake Kournas is actually the only large natural lake in Crete and is located in an enchanting landscape, surrounded by high mountains and olive groves. It is located near the village Kournas, 2.5km southeast of the beach of Georgioupolis, 43km east of Chania and 20km west of Rethymnon. Lake Kournas and its surroundings constitute a very important ecosystem for Greece. Kournas is one of the very few areas of Crete where plenty of fresh water is stored throughout the year. For this reason, it is protected under the Natura 2000 program.
Lake Kournas is a favorite destination for visitors of Crete and locals. It is an ideal place for relaxation and a walk. In summer, a stroll around the turquoise lake lasts less than an hour (3.5 km).
Tour details
El Greco Museum (1 1/2 hours)
Rethymnon Old Town (1 1/2 hours)
Kournas Lake (1 1/2 hours)
Return trip (1 1/2 hour)
Included:
Round-trip transportation from / to your hotel.
Certified English/German speaking driver.
Not Included:
Tips for guide and driver (non-compulsory).
Personal expenses during tour (drinks or food).
All entrance fees, all taxes.
Certified English/German speaking guide.
Duration: 6 Hours
Cost: 195 Euro
book now