Museum of Rural Life, Greek pottery, Ostrich Zoo Park, Goat Milking & Cheese Making Tour
The Menelaos Parlamas Museum of Rural Life(Piskopiano) (1 1/2 hours)
The Menelaos Parlamas Museum of Rural Life, housed in a 19th-century stone-built olive mill and house (donated by the Parlamas family), was founded by the Society of Cretan Historical Studies in 1988.

The Museum Collections are organized thematically (wine press, raki still, oven, agricultural implements, Cretan house, forge, cooper's workshop, carpenter's workshop, olive mill, wefts and weaving tools), centered around the Cretan countryside and objects dating from the late 19th to the mid-20th century. In 2011, following an extensive renovation and expansion (ROP of Crete), the Museum acquired new weaving wings with textiles from the Theano Metaxa-Kanakaki Collections. Abundant visual material and digital media offer visitors a wealth of information and documentation of the exhibits. The Museum is accessible to visitors with disabilities and has a small shop, a temporary exhibition room and rest areas.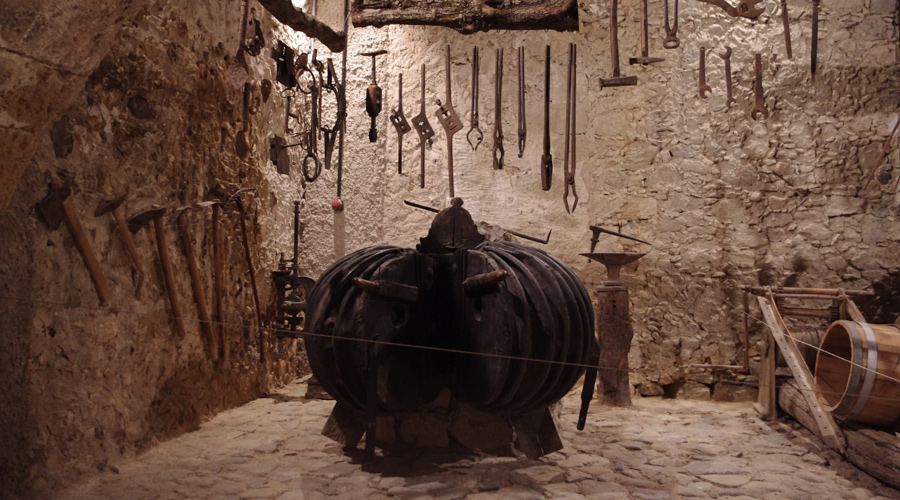 Greek pottery of Thrapsano (1 1/2 hours)
Preserving pottery, a traditional craft of Crete with roots in 7000 BC, while developing it so as to serve the modern decorative and utility needs, Michalis Houlakis is engaged in this art more than 25 years.
Designs of ceramic pots that were found in archaeological sites of the Minoan period are included in his selection: Knossos, Pithari, Pithos, Koronios, Minoiko, Mpogiatzopitharo, Brika, Amphoreas. Still handmade, shaped on pottery wheels and wood fired in kilns burnt with olive seeds, his pots and planters are characterized by the unique aesthetic of Greek pottery of Thrapsano. With new designs he is trying to serve the needs of modern homes and gardens: Munich, Electra, Icarus, Panos, Voni, Spiros.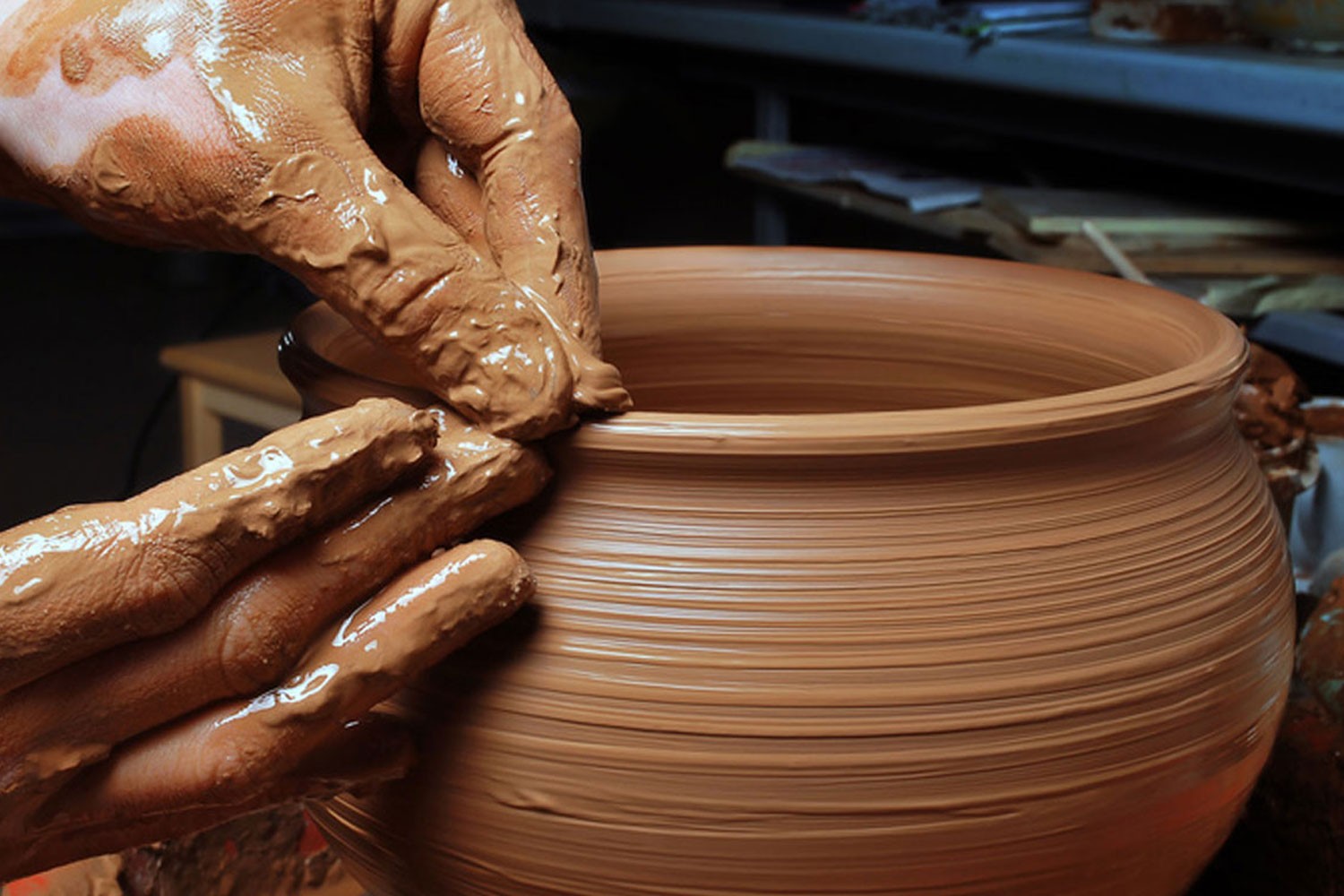 Extra care is taken for the strength and longevity of the ceramics with the use of anti-frost and water-proof materials. With respect to the environment, natural and environmentally-friendly water-based materials are exclusively used in our "handmade pottery for sale".
More details here
Ostrich Zoo Park, Goat Milking & Cheese Making Tour(2 hours)
Ostrich Zoo Park
In a specially disagnated areaostrich_face you can admire the largest birds on earth, as well as many other animal and bird species. The ranch is situated at 15 km from Heraklion city, Crete in a natural, green environment. We offer to our visitors and especially children the chance to observe it and get acquainted with these so inquisitively watched animals.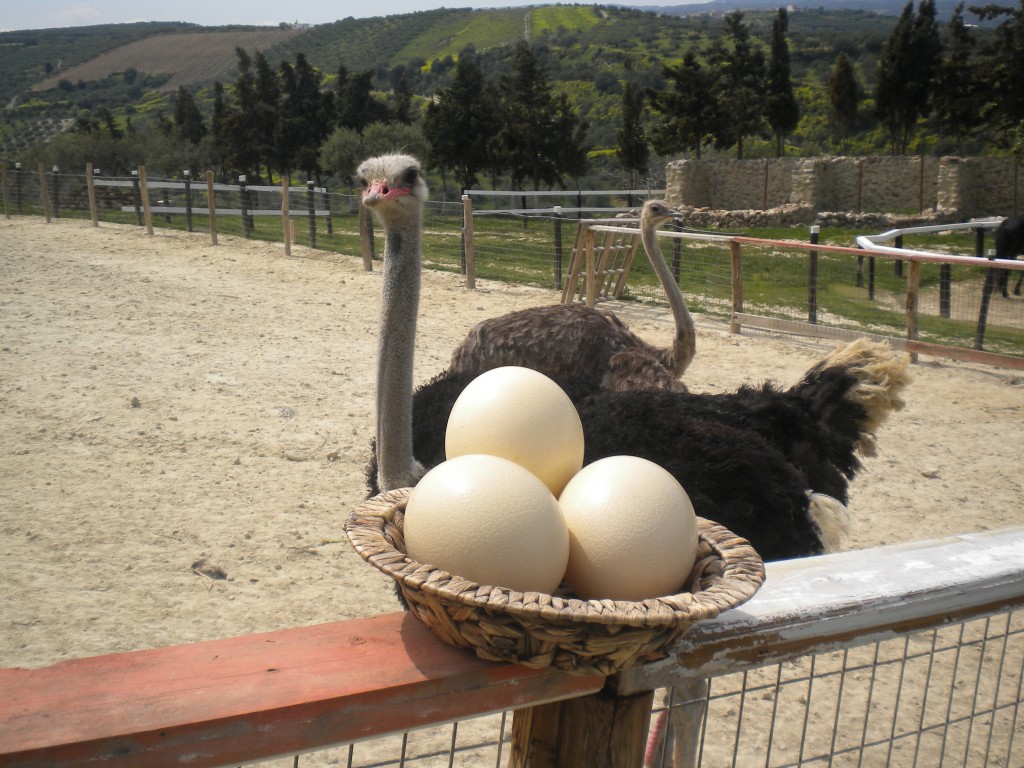 Goat Milking & Cheese Making
In this tour you will get the chance to milk a goat and learn the secrets of creating cretan cheese. All Cretan cheeses are made from either sheep's or goat's milk or a combination of both.

Here's a short list: Graviera, perhaps the most famous of Crete's cheeses, ranges from sweet, when young, to nutty and resonant, when aged. Kefalograviera, harder and more piquant than graviera, is a table cheese that is often also used in baked dishes like pastitsio and moussaka. Myzithra, a fresh whey cheese, relatively low in fat, and similar to ricotta. Staka, a cholesterol-rich delicacy only found in western Crete, which is prepared from the cream skimmed off the top of sheep's milk.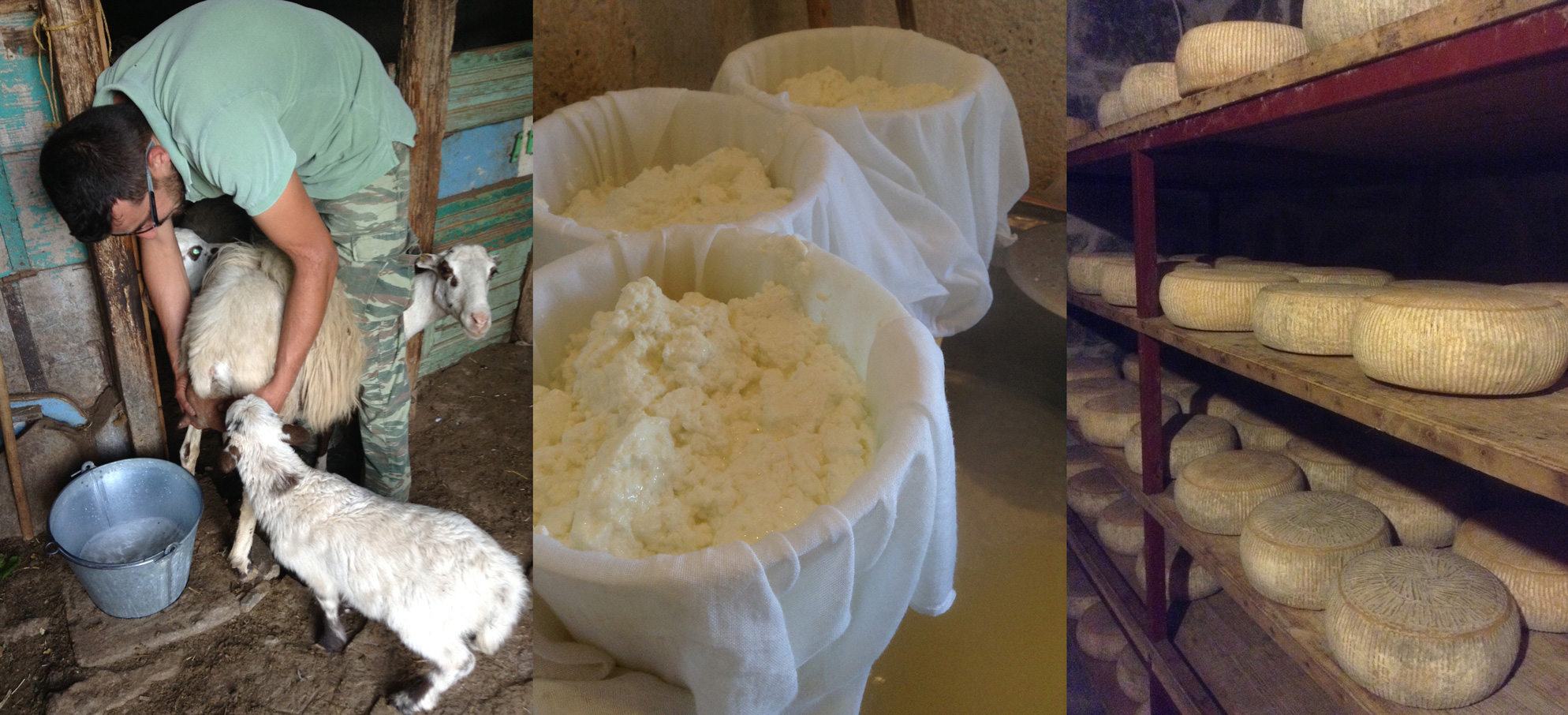 Tour details
Piskopiano (1 1/2 hours)
Greek pottery of Thrapsano (1 1/2 hours)
Ostrich Zoo Park, Goat Milking & Cheese Making (1 1/2 hours)
Return trip (1 1/2 hour)
Included:
Round-trip transportation from / to your hotel.
Certified English/German speaking driver.
Not Included:
Tips for guide and driver (non-compulsory).
Personal expenses during tour (drinks or food).
All entrance fees, all taxes.
Certified English/German speaking guide.
Duration: 6 Hours
Cost: 185 Euro
book now